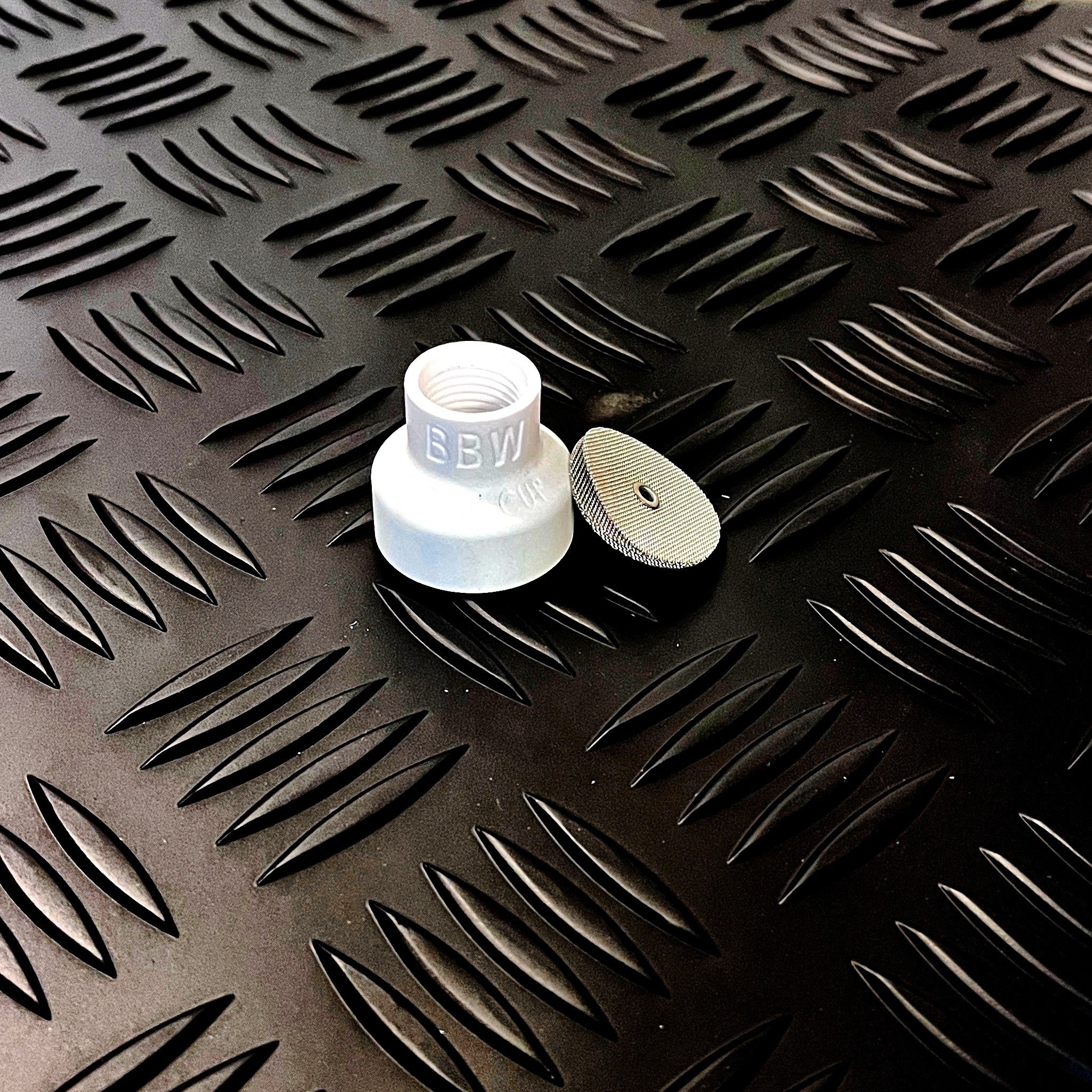 BBW Ceramic Single
---
BBW Ceramic Single is full ceramic model comes with and spare screen. It also fits directly on your 45V44 gas lens if you have a 9 or 20 torch.
Needs 17#kit to fit into wp17/18/26 torch bodies This cup is recommended for DC only and 2,4mm tungsten. It will give best results with 14-16l of argon flow.
A few tips:
Keep tungsten clean at all times.
Start arc at a low amperage , Establish Arc on tip of tungsten then roll into the desired amperage, If arc wanders clean tungsten or damage to the Screen Diffuser is possible.
Includes:
1pcs ceramic cup
1pcs spare diffusor