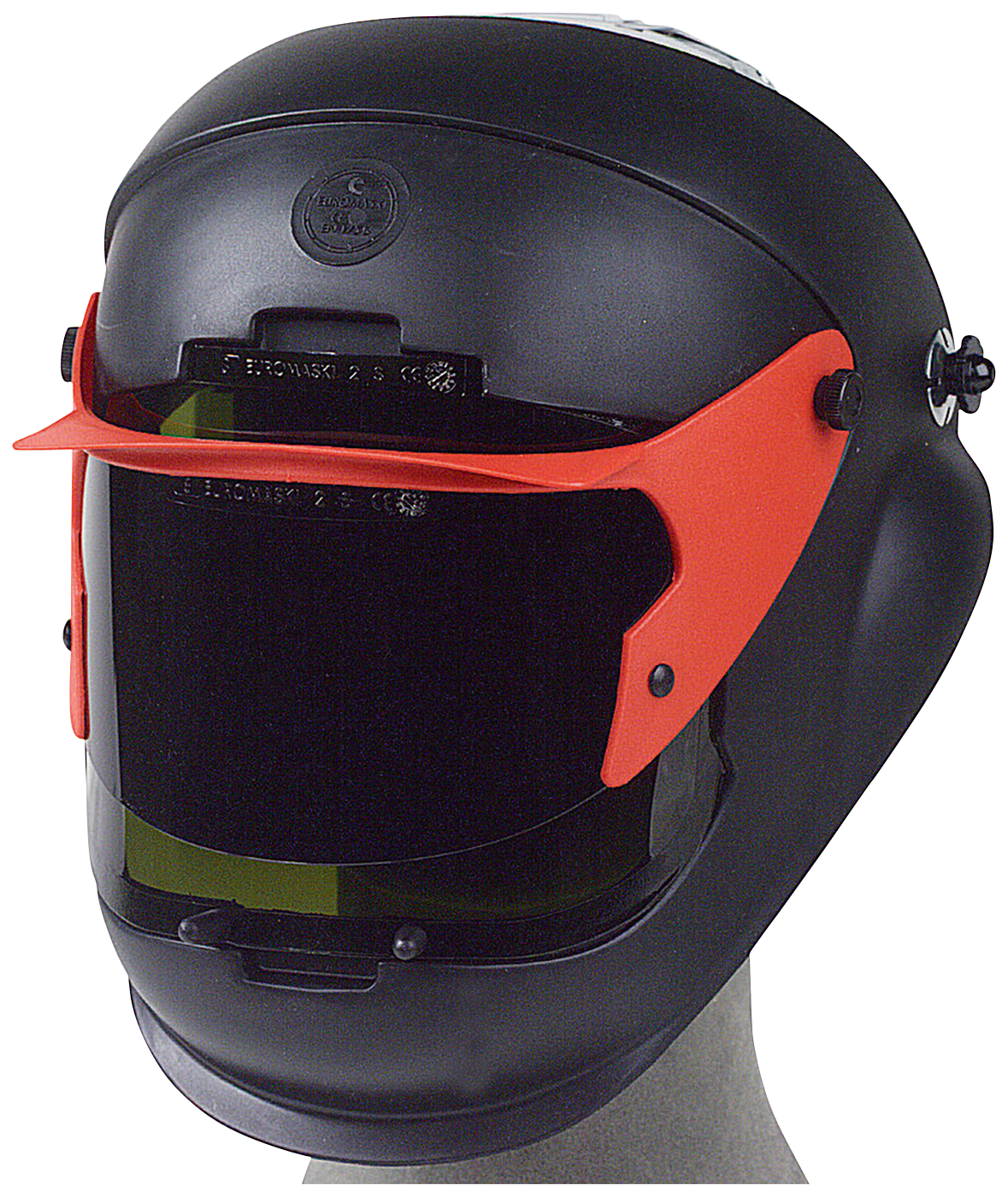 WELDING MASK EUROMASK 1.7+8 D
---
Liftable arc welding visor. A panoramic field of vision thanks to the UV filter. Adjusting the headband with the adjustment knob. Also protects during descaling and sanding work.
Arc welding mask Maxi. Covers the entire UV filter. Used when welding with very high currents, when welding stainless steel and aluminum.
Weight 320 g.
Visor spray for cleaning the sight plates of the visor. Antistatic effect.
The surface becomes fog-free. Extends service life.
Complies with EN 166, EN 169 and EN 175 requirements.