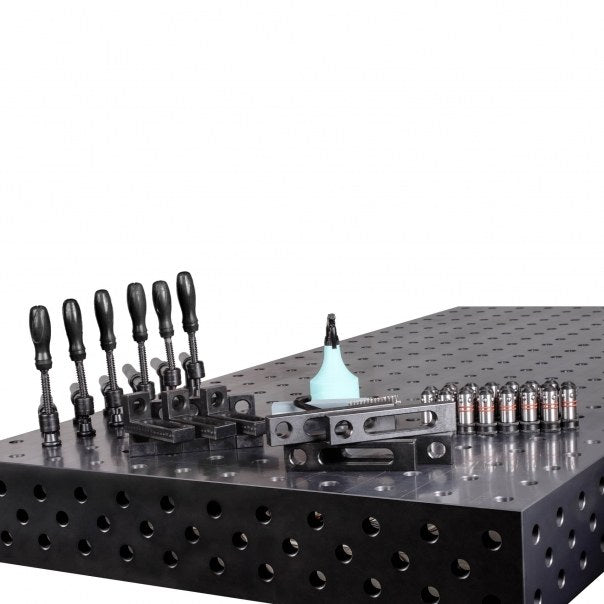 Fastener Set, 44 pieces set
---
-Fastening and positioning angle drills 175x50x75mm hole/groove 8 pieces.
-Universal plugs 225x50x25mm 4 pieces.
-Compensating screw-type fastening with 180° steel handle 300x300mm 6 pieces.
-Quick-locking bolts 28x50mm 22 pieces.
-Hex key 150mm hexagonal 1 piece.
-Nylon brush 30x80mm 1 piece.
-Grinding stone 200x50x25mm for cleaning 1 piece.
-Spray bottle 1 liter 1 piece.