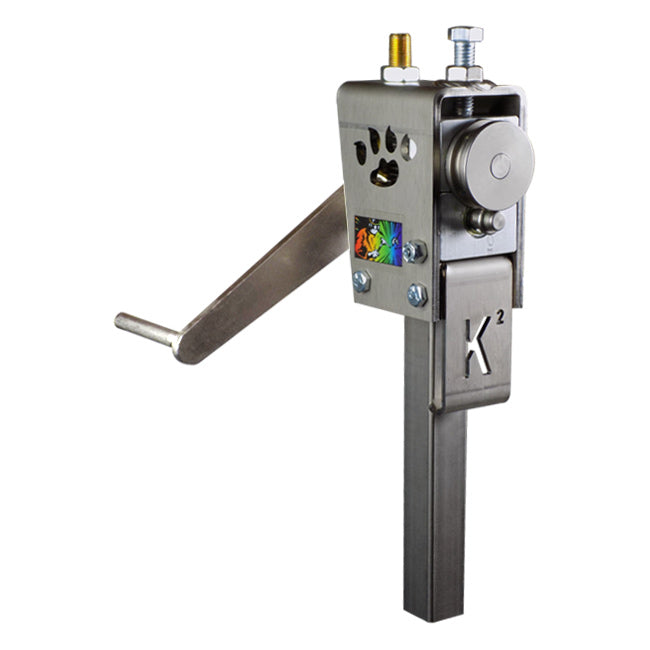 K2 Bead Roller
---
This is a industrial strength bead roller made to form a bead on the end of a round tube. This roller is capable of rolling aluminum, steel, titanium and Stainless Steel 304 up to .065 inches/1.6mm and diameter down to .875 inches / 22mm.
This is a manual crank model and comes with needle roller bearings and a hardened alloy steel mechanical assembly; this is a Made in the USA product and built to last.
To use insert you tub between the roller and mandrel and tighten the upper bolt in medium increments and turn handle. Please repeat until you get the desired bead formed. If you are rolling aluminum you will have to make sure it is in the annealed or soft condition. 6061 T6 aluminum tubing will crack the bead area so you may have to anneal the tubing with map gas or propane.