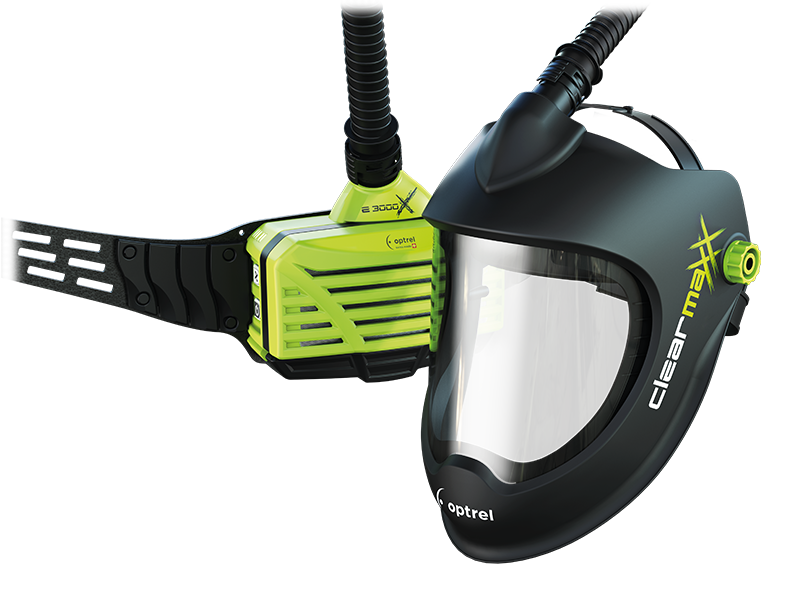 Optrel Clearmaxx/E3000X
---
Optrel only make one kind of PAPR unit, and as you'd expect from the Swiss masters – it's the best!
During arc welding, grinding and many other dust-intensive activities, your airways are always exposed to
harmful smoke, dust and often toxic gases. Wearing a personal breathing protection system is therefore
essential – no matter how well ventilated your working environment may be. That's why the new e3000X offers you a highly modular breathing protection solution that you can adapt
to your protection needs in seconds.
If unpleasant odours or increased ozone concentration in the workplace cause mild nausea or headaches,
do not hesitate to use the optrel mountainbreeze Odor/Ozon Filter. Or do you work with applications where
you have to rely on comprehensive protection against gases? Not a problem. In a matter of seconds, you
can expand the e3000X with the A1/B1/E1 filter – which immediately eliminates harmful gases.
As versatile as your work processes, your e3000X can be adapted quickly and modularly!