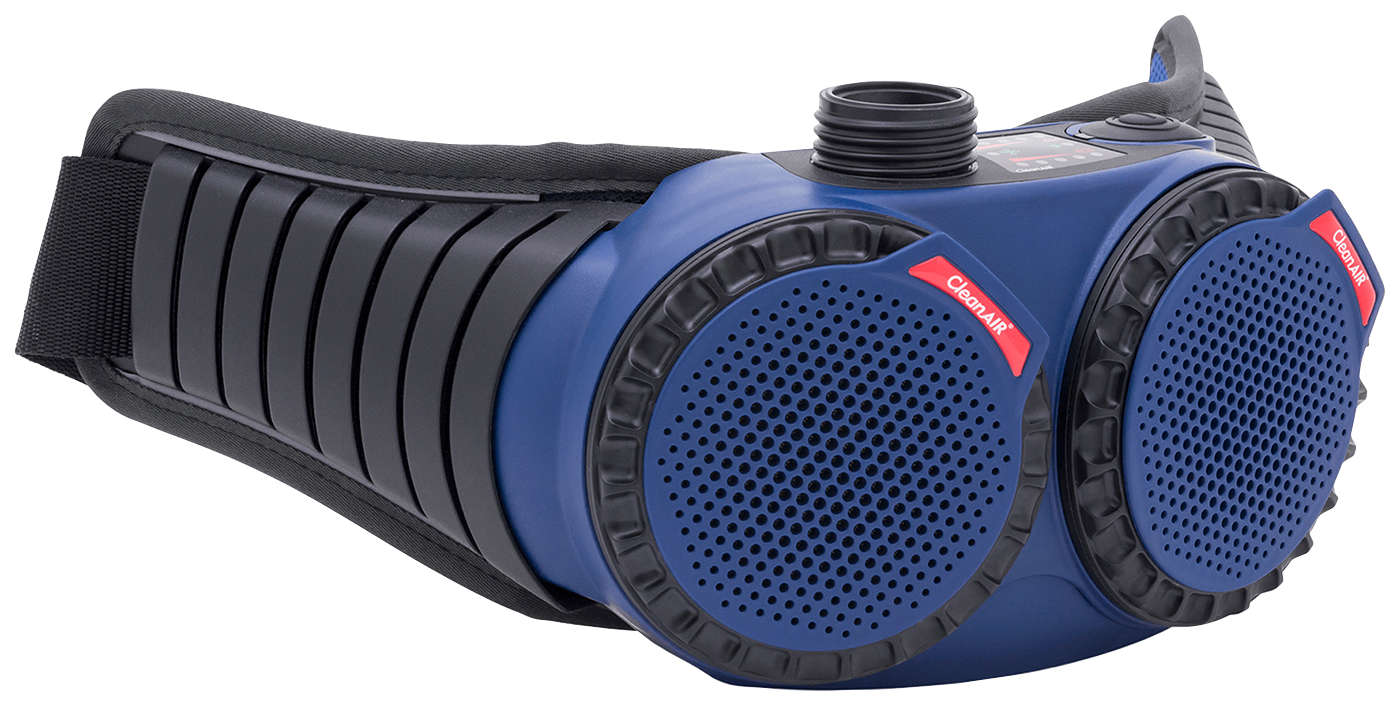 Fan unit CleanAIR AerGO
---
A versatile fan unit that protects the user from harmful and dangerous particles. By changing the filter pack, AerGo can protect against both particles and gases.
Ergonomic and light, 980 g.
Slim profile, 65 mm.
Operating time up to 10 hours (with new PRSL filter, air flow 160 l/min).
The battery charges quickly in less than 3 hours.
Adjustable airflow (160 l/min and 210 l/min).
Continuous adjustment of the air flow guarantees a level of protection.
Audio-visual alarm and vibration alarm warn of low air flow and low battery.
Easy to use, just one button.
Ergonomic and comfortable belt that is easy to change and clean.
A unique filter solution, thanks to which the device is tight during each filter change.
Suitable for dusty industrial environments, including environments where gases and vapors are present.
The CleanAIR AerGO fan unit comes with the following accessories: belt, charger, battery, particle filter, flow meter.