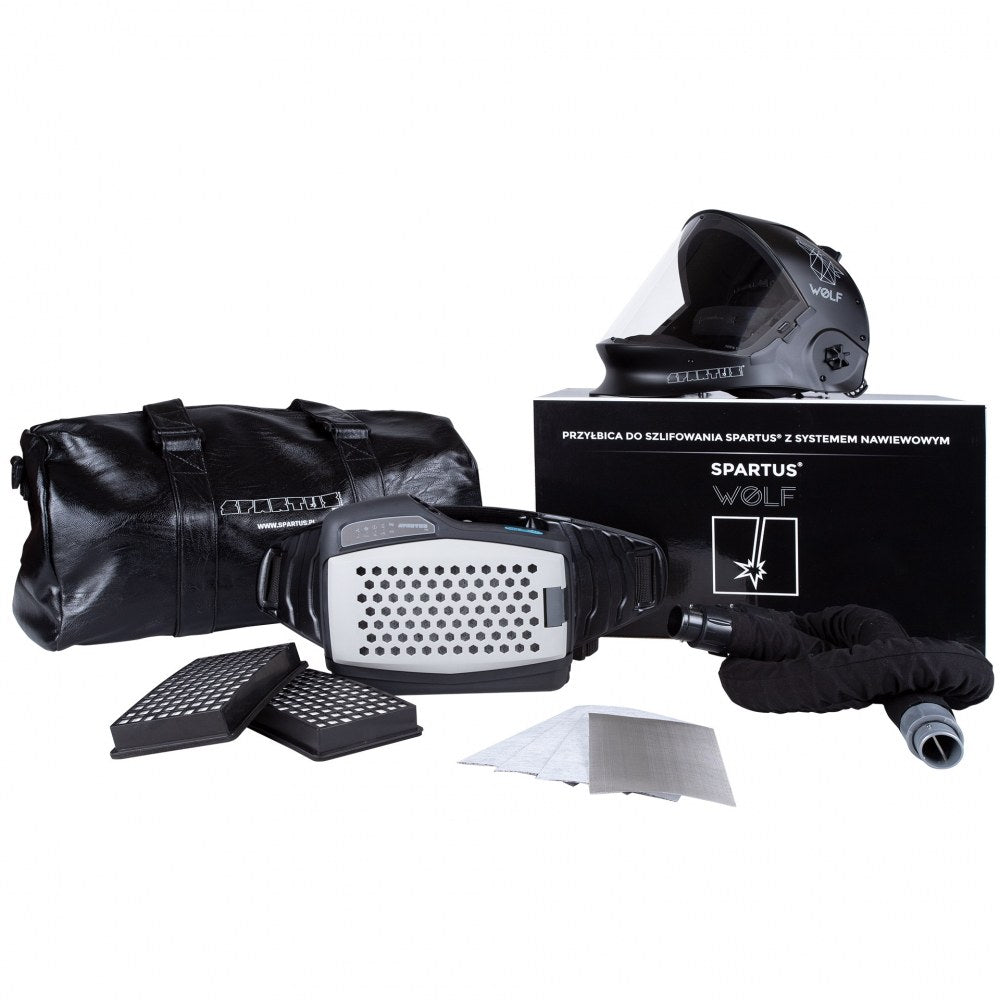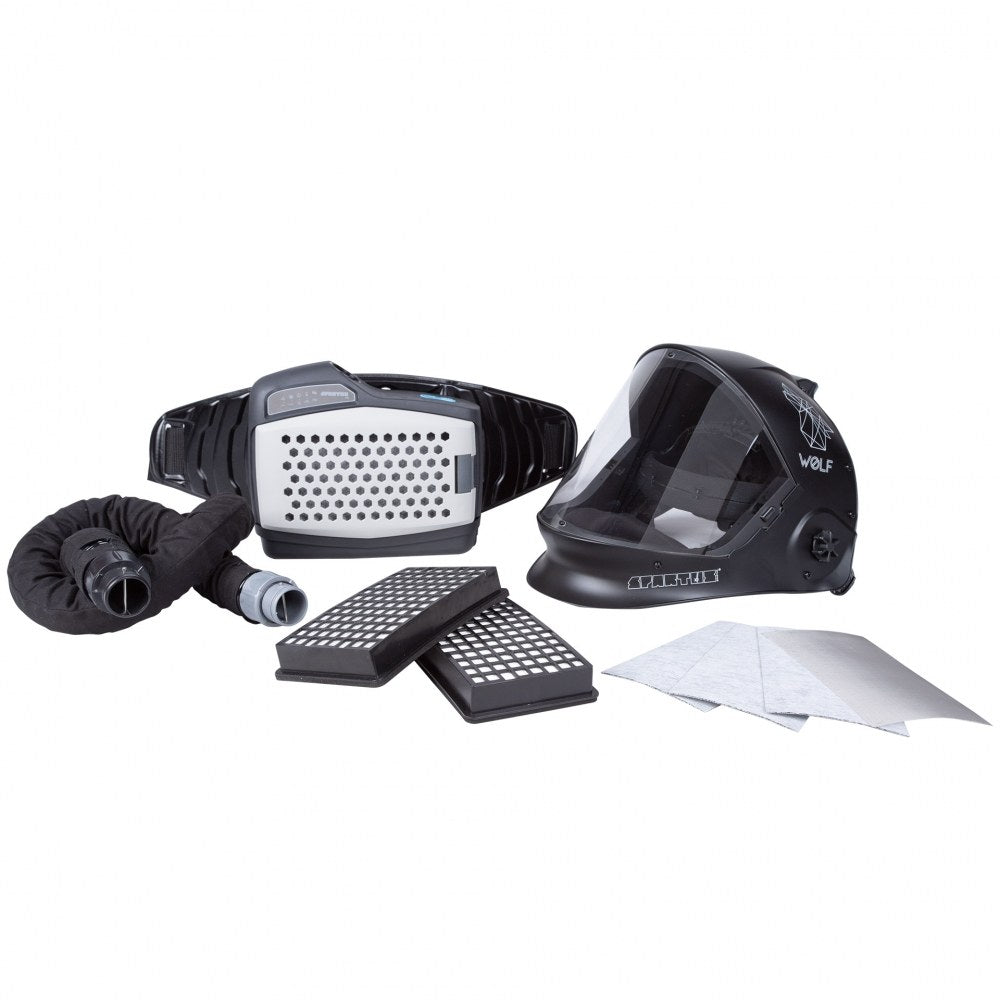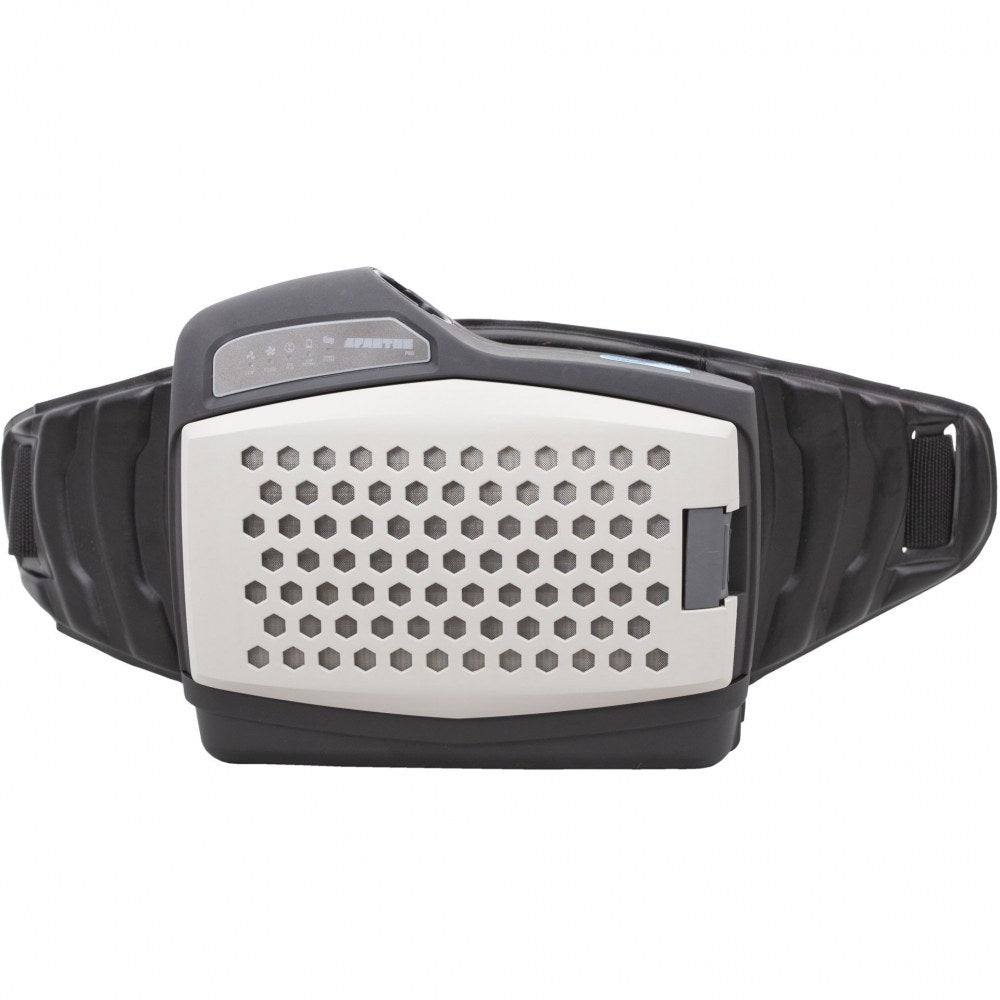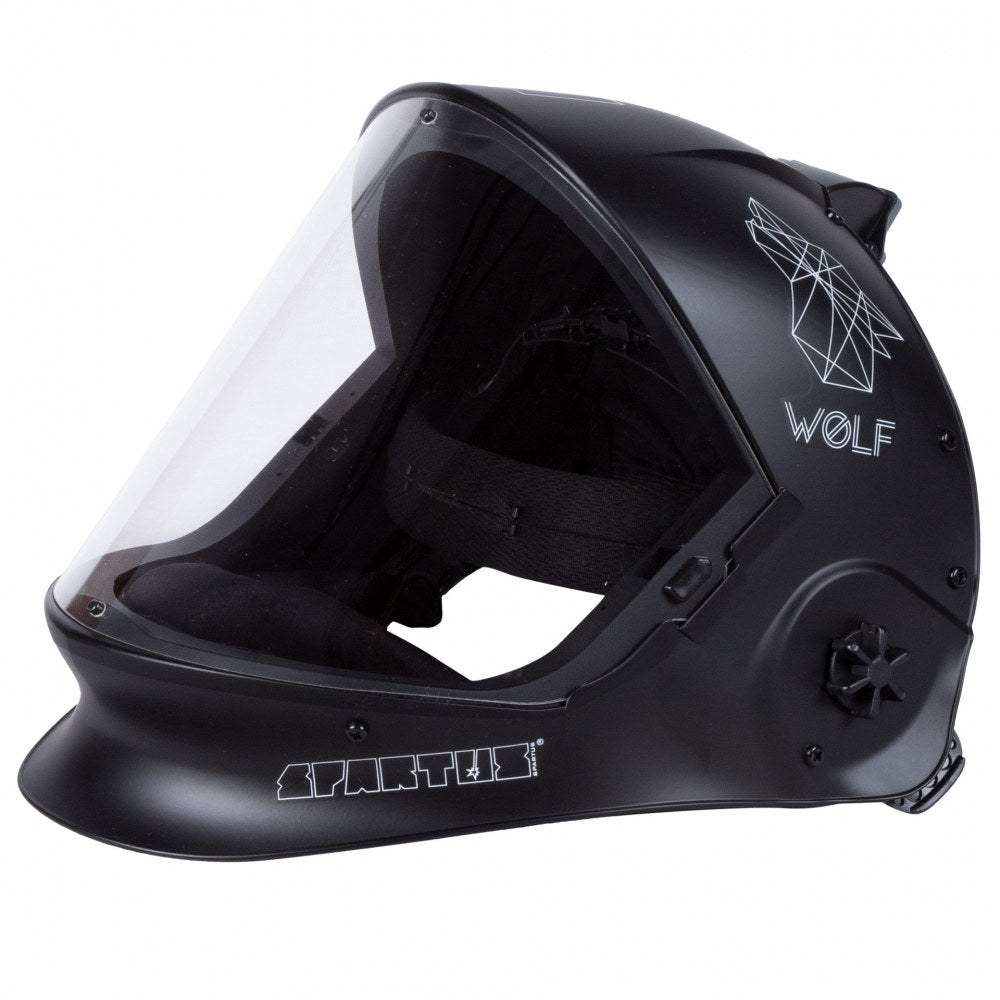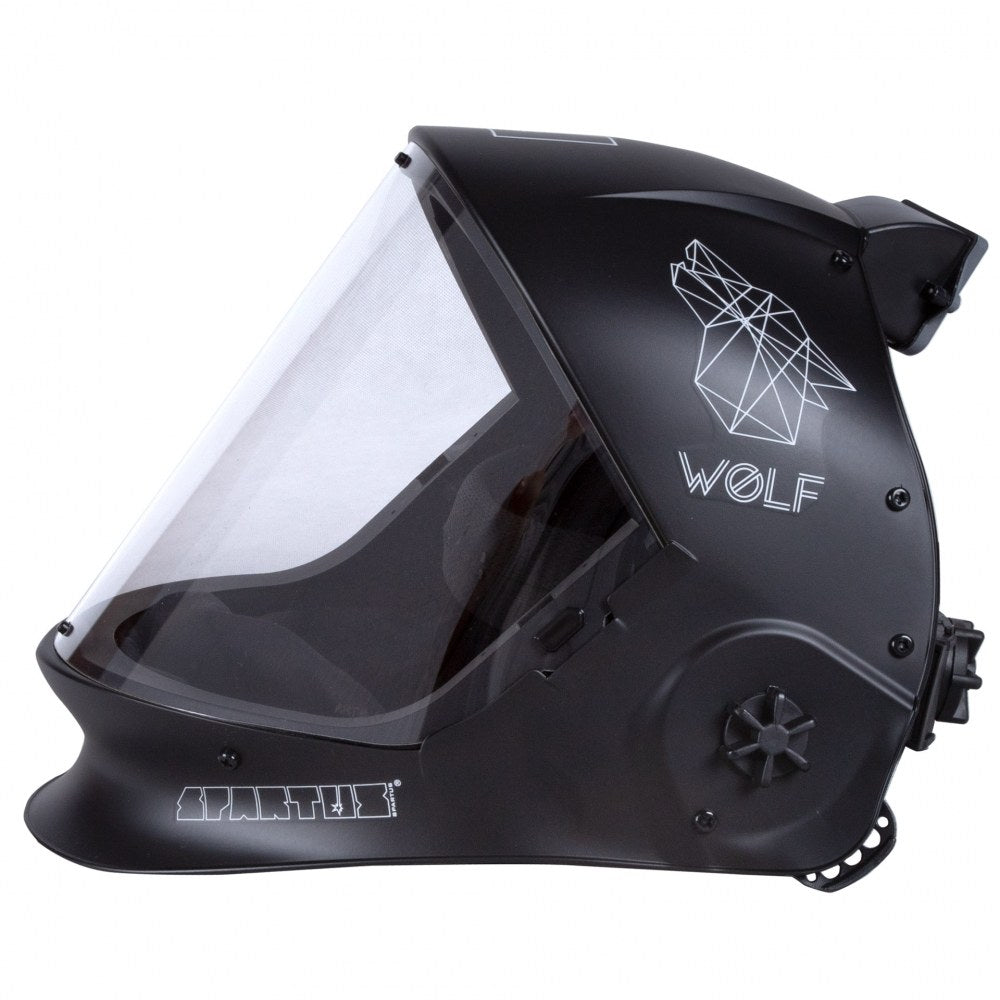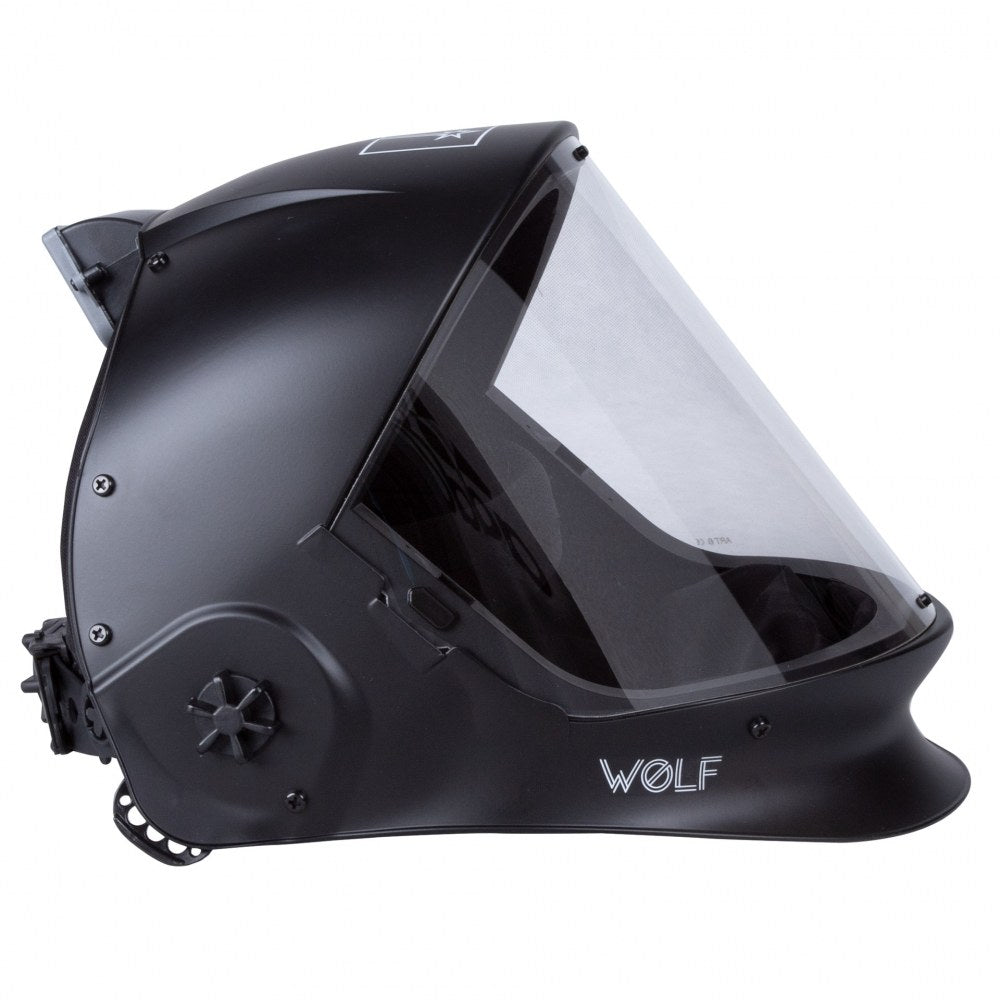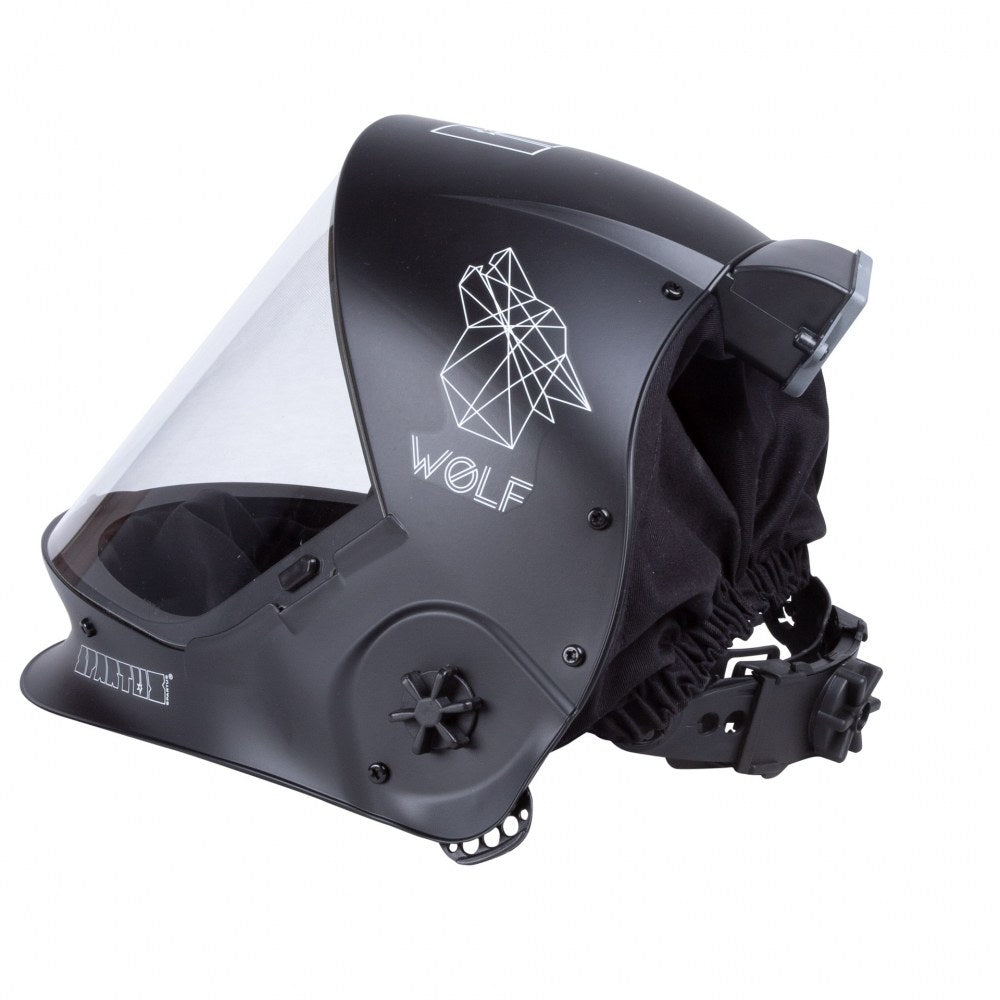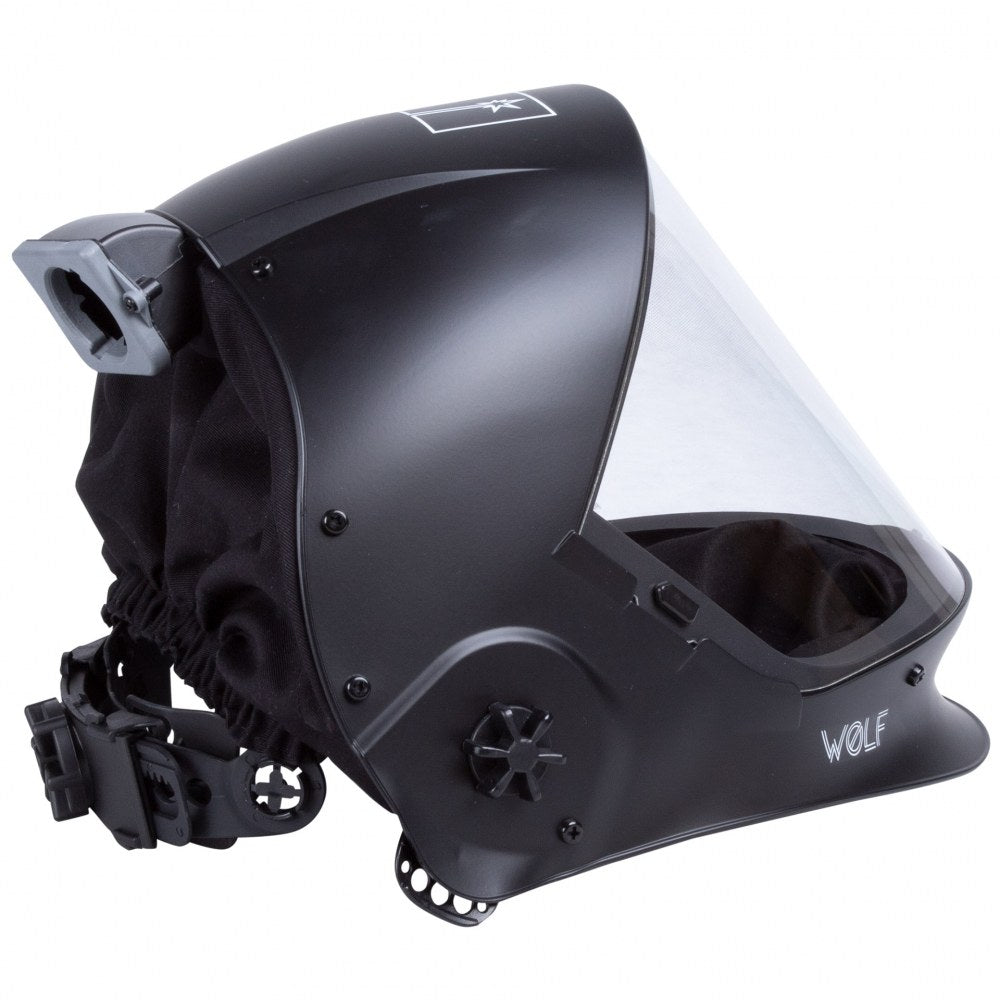 SPARTUS® WOLF grinding helmet with the air supply system
---
SPARTUS® WOLF grinding helmet with the air supply system
The SPARTUS® WOLF helmet was designed to protect eyes
and face from dust and sparks during grinding. The durable polycarbonate
shield with a wide field of vision provides better control over the
work. The ergonomic shape, adjustable headgear and low weight of the
visor allow for extended work without feeling fatigued.
The SPARTUS® air supply system has a high level of respiratory protection TH3P thanks to a set of replaceable filters, including a main HEPA filter and an activated carbon pre-filter. The whole system is protected by a spark shield. The connection between the breathing hose and the visor housing provides freedom of movement during work.
The use of the air supply system with adjustable speed control guarantees a constant supply of fresh air, which is extremely important for long-lasting work. Continuous ventilation increases comfort and reduces fatigue levels and also prevents fogging of the lens, improving work efficiency.
| | |
| --- | --- |
| Usage | grinding |
| Active field of view | 350 x 202.5mm |
| Adjustment knob and switch | - |
| Weight of the helmet | 340g |
| Variable air supply speed control | 1: 180 l/min, 2: 220l/min |
| Operating time | 1: 10h, 2: 9h |
| Charging cycle | >500 |
| Charging time | 2.5h |
| Noise level max. | 60dB |
| Hose length / dimensions | 850 - 1200mm |
| Standards | EN 12941:1998 / A1:2003 / A2:2008 TH3P R SL |