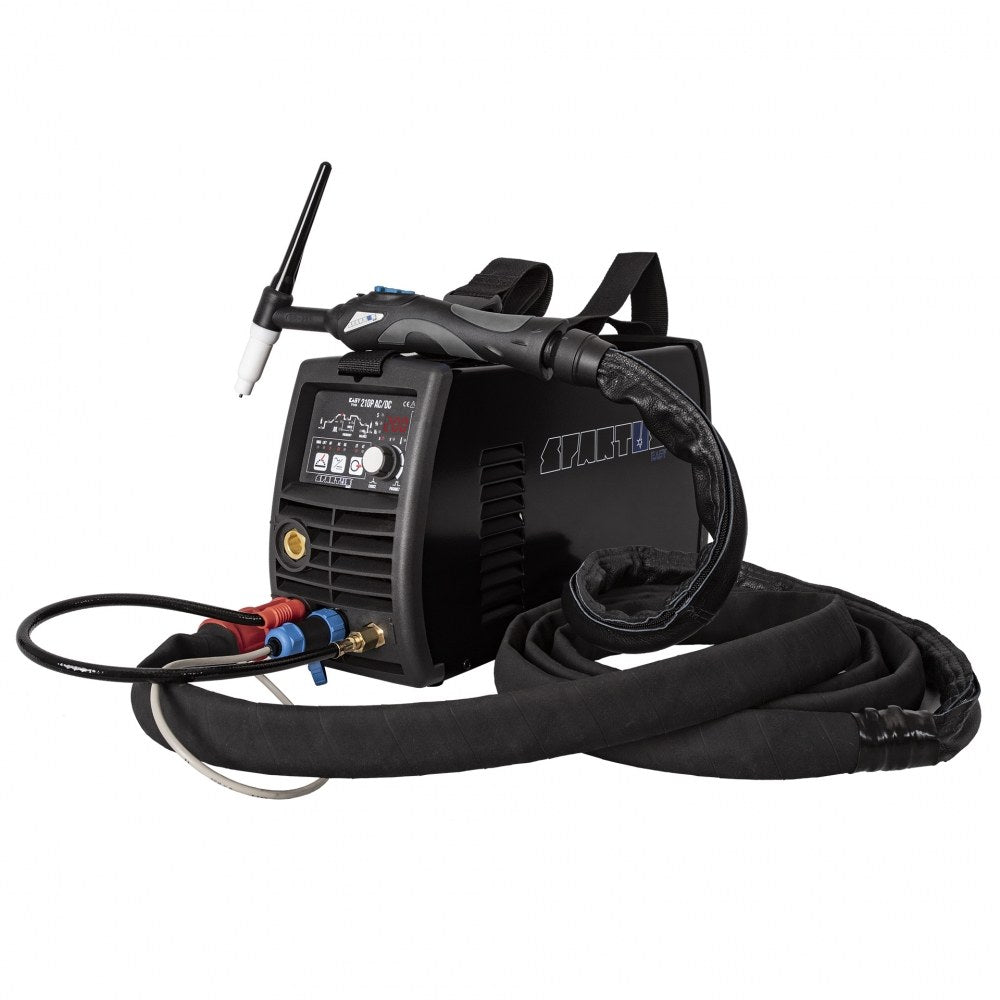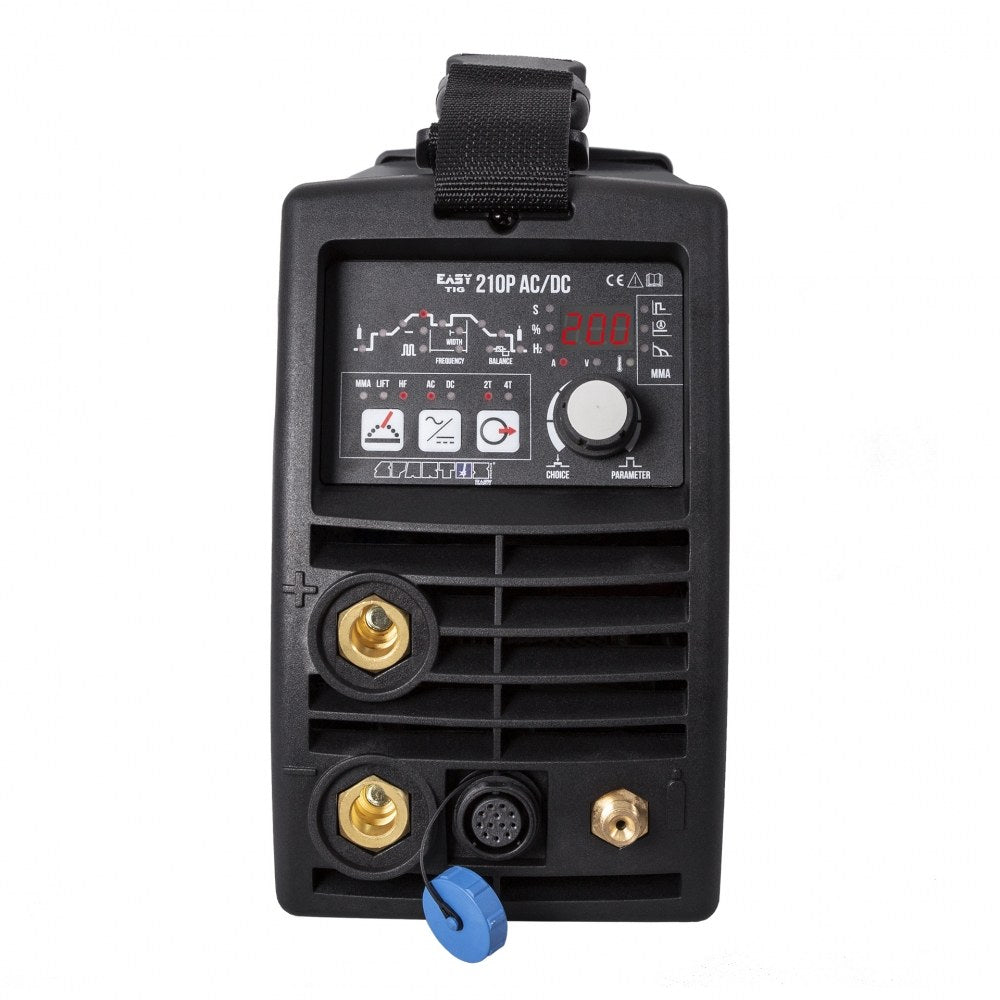 Spartus EasyTig 210P AC/DC
---
SPARTUS® Easy TIG 210P AC/DC. It is a modern digitally controlled inverter welding machine based on IGBT components. Enables TIG AC/DC and MMA AC/DC welding modes. The operating current comes from a single-phase 230V power source.
A versatile device for a wide range of applications. It has an easy-to-use digital control panel that provides instant access to the welding machine's functions. Enables steel, stainless steel (TID DC pulse welding - enables welding of thin parts. TIG AC welding function enables welding of aluminum and its alloys. The TIG torch has a remote control (on the handle).
SPARTUS® Easy TIG 210P AC / DC amazes with its small dimensions and light weight, only 8.7 kg. It is ideal for maintenance, assembly and production work.
Examples of use: portable repair, workshop, maintenance, construction.
Supply voltage: ~1× 230V ± 10% 50 / 60 Hz
TIG welding current: 10 - 200A
TIG utilization rate: 35%
Gas preflow: 0 - 2s
Gas afterflow: 0 - 10s
Uphill: 0 - 10s
Downhill: 0 - 10s
TIG pulse: Yes
Pulse amperes: 10 - 200A [AC] 10 - 170A [DC]
Pulse width: 5 - 95%
Pulse frequency: 0.5 - 200Hz
AC frequency: 60Hz
AC waveforms: square
AC Balance: 10 - 99%
2T/4T control: Yes
Arc ignition: HF (high voltage ignition)
Control options: control in the burner
UP&DOWN, wired foot control, control with the potentiometer on the handle
MMA welding current: 10 - 170A
No-load voltage: 52V
Current consumpiton: TIG DC 28.3A / TIG AC 32.5A / MMA DC 40.7A / MMA AC 39.1A
Power factor (cosφ): 0.6
Efficiency η: 85%
Insulation class: H
Protection class: IP23
Weight 8.7kg
Dimensions: 450 x 135 x 230mm
Control connector: 9SPA - SPARTUS®
Delivery time 5-14 days