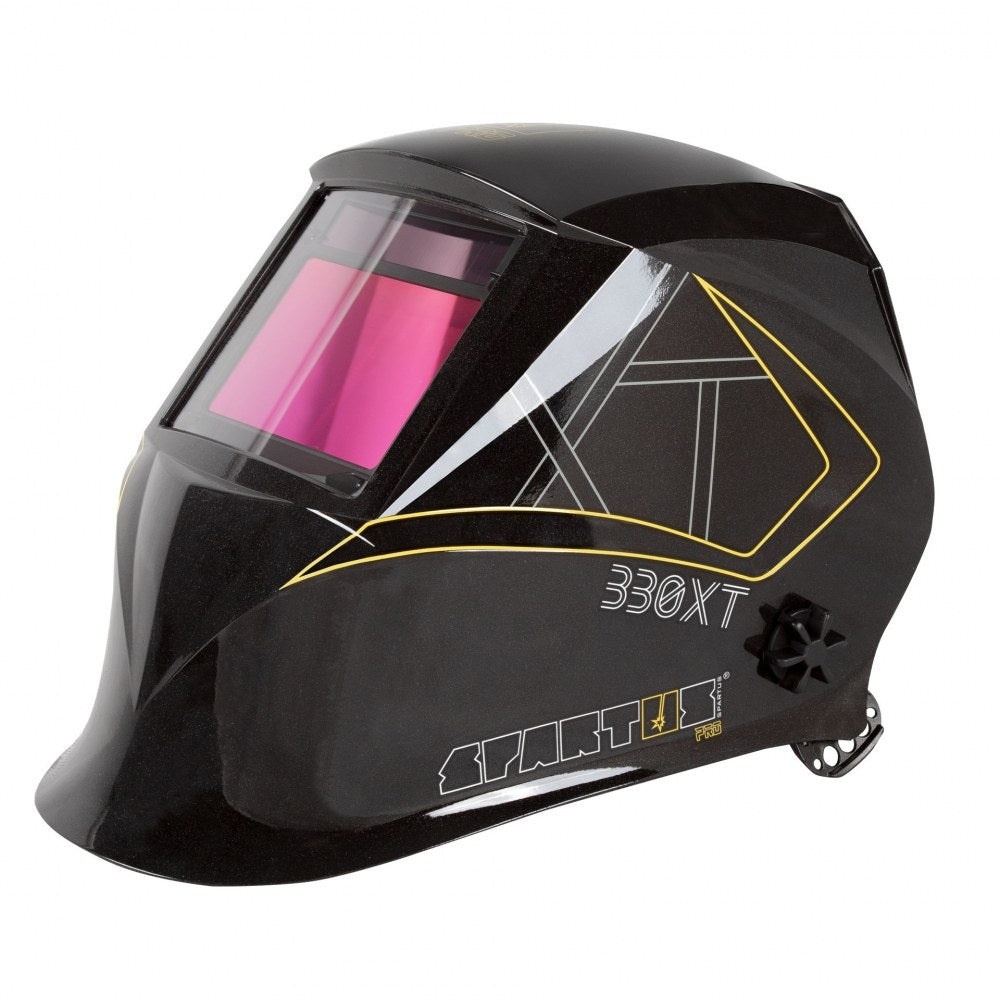 Spartus Pro 330XT true color
---
The
SPARTUS® Pro 330XT
welding helmet is designed to protect the welder's eyes and face from harmful radiation and welding spatters. It is perfect for MIG / MAG, TIG and MMA welding. Additionally, it also has a grinding option.
The automatic welding filter has the highest optical class 1/1/1/1 which in combination with a large field of view of 100 x 65 mm ensures perfect visibility. Built-in 4 modern sensors guarantee the highest sensitivity, which is an important factor while welding with low currents. The filter has a smooth adjustment of: darkness level, lightening time, sensitivity and TEST function. The preview of the view is presented in real colors (true color)
The SPARTUS® Pro 330XT welding helmet is a high-class product designed for the most demanding welders. The multi-stage adjustment of the headgear allows a perfect fit to the shape of the welder's head. It is made in accordance with global quality standards. It has excellent technical and functional parameters.